New Lotus Launcher release : 1.0.5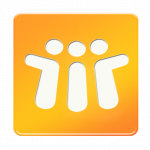 With update 1.0.5 come a new calendar provider handler which should help for Motorola, LG, and TouchDown calendar applications.
As I do not have these phones to make tests, do not hesitate to contact me if you experience any issue with retrieving your calendar.  If the application could detect no calendar provider on the phone, then the field for calendar selection will be disabled. If you are in this situation, contact me by mail with your phone model and android version.
Hope this update will bring calendar back for everyone


Still on the road for next release :
New sound notification management with classic management (sound repeated until touch) and one time sound play
Possibility to keep entries for a certain time, or do not delete them at all