Find your login information
The main problem is to find your login information.
Here is a method to find yours.

Step 1 : connect to your mail server
The first step is to launch your browser, and connect to your mail database :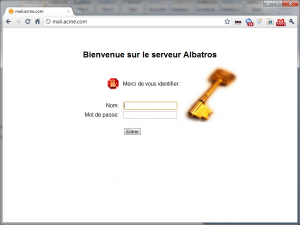 On the screen, you can see my notes mail server : mail.acme.com

Step 2 : login
Next step is to login. My login is miny. My password is ****.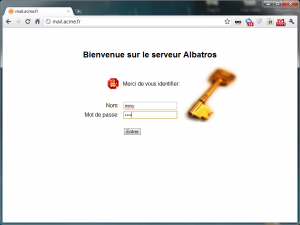 After login, you will be in your mail box (on the screen is an ultra light mail box)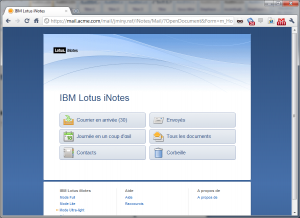 Step 3 : Find your information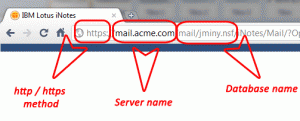 Now you just have to read your information in the url of the browser.First part tell you if you use an http or https connexion.Second part is the server name.Third part is the database name, it's always terminated by  <.nsf> and there is never character, only / character.If you cannot connect with a browser, or you don't know how to connect to your mail server, you should ask your IT guys or Notes administrator for some help.